Hugoton, Kansas has a long history as a place rich in natural resources. Located in the southwest corner of the state in Stevens County, the city of about 4,000 residents is known as the "Natural Gas Capital" of the world. But the county seat's economy is much more diverse than simply natural gas production, as evidenced by one of the newest companies in town.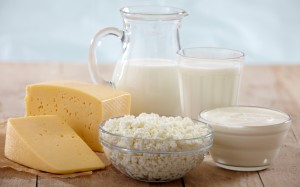 Kansas Dairy Ingredients, a dairy production company, decided last year to open an expansive new facility in Hugoton. In September 2012, the company broke ground on a $20 million dairy ingredient plant and plans to eventually staff the facility with more than 60 full time workers.
The plant's initial production began early in 2013, as Kansas Dairy Ingredients started processing about 1 million pounds of milk per day in Hugoton. There, the company produces fractionated dairy ingredients, which can be used as functional ingredients in a variety of dairy and food products.
With expansions taking place in the near future, Kansas Dairy Ingredients plans to eventually process a total of 2.5 million pounds of milk per day. It also has plans to potentially add cheese and other dry milk ingredients to its production.
"We are thrilled that Kansas Dairy Ingredients chose to build their new processing plant in Stevens County," said Neal Gillespie, county economic development director. "This new industry will further diversify our economy and provide good jobs for our residents. We look forward to working with Kansas Dairy Ingredients for many years to come."
The arrival of Kansas Dairy Ingredients positions Hugoton as a leader in Kansas' rapidly growing dairy industry, which now includes approximately 400 dairy farms, 12 dairy processing plants and 68 milk and dairy distributors.
Thanks in part to the new plant in Hugoton, milk production in Kansas rose to 248 million pounds in April 2013 according to the United States Department of Agriculture. That production marked a 6.4 percent increase in production from April 2012.