Stevens County Gas & Historical Museum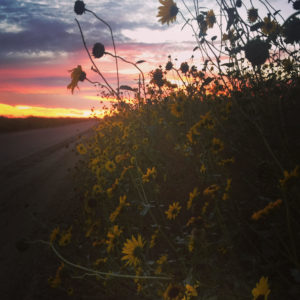 was established as a memento of the Hugoton Gas Field and the progressive development of Stevens County. There are displays of Indian artifacts, early 1900 furnishings, farming tools, as well as a printing and western shop that bring back life in the days of long ago. Completely restored buildings on the half-block museum complex include the Santa Fe Hugoton Train Depot.
Forewinds Golf Course
is a beautiful nine-hole oasis on the prairie. The course rating is 35.0 and has a slope rating of 113 on bluegrass. The course is open year round.
Hugoton Swimming Pool
Located in Hugoton City Park, the Hugoton Swimming Pool is an oasis on a hot, summer day.  The pool is opened at the end of May and stays open through August.
Hugoton/Stevens County Events
Annual Diamond Cross Arena Open Roping – Diamond Cross Arena – May (Wed. during Pioneer Days)
Contact Tim Mecklenburg at 620-544-3421
W-H Ranch Horse Rendezvous – May (always Mother's Day Weekend)
Contact Channing Hawks at 620-428-1109, or Gena Henson at 620-544-8078 for more information
Dust Bowl Riders Bryan Lamberson Memorial Motorcycle Ride – June (2nd Weekend in June)
Run leaves at 2:00 p.m.  Join us for Friends, Fun & Food!  Door prizes – 50/50 pot – Original Pit Cooked BBQ Dinner.  Rain or Shine.  All Bikes Welcome!
Contact Lizanne Shugart at 620-544-9055 for more information
Park Day/July 4th Celebration is Hugoton's annual celebration of the nation's independence, and has become a tradition! Park Day always takes place on Independence Day in Hugoton's city park beginning at 9 am.  We welcome all vendors, have large inflatables for the kids, and hold an annual Little Miss/Mr. Hugoton Pageant for ages 0-3, along with many other activities and plethora of great tasting food.
Contact Alisha at the Hugoton Area Chamber of Commerce at 620-544-4305 for more information
Stevens County Free Fair – July (Last week of July)
This annual "free" event takes place the last week of July. Come and join us for a week filled with concerts, shows for the kids, vendors, and other entertainment. The week kicks off with the Fair Parade down Main Street.
Call the Chamber office for more information at 620-544-4305.
Stevens County Fairgrounds, South Washington Street, Hugoton
Annual Gas Capitol Car Club & Rod Run Show – August (4th Saturday in August)
If you like hot rods and fast cars then you won't want to miss this!  There is always a huge of assortment of vehicles and motorcycles new and old in the City Park.
Contact the Hugoton Area Chamber of Commerce for more details.
High Plains Music Fest & Craft Show – September 9th, 2017 (2nd weekend in September)
*Craft Fair 10-6 at Eagle RV Park – Music at Dirtona Raceway 4pm-Midnight.  Join us for an incredible evening of Red Dirt Country, Classic Country, and Southern Rock!  Contact the Hugoton Area Chamber of Commerce at 620-544-4305 or Jan Leonard 620-544-3069
Pheasant Heaven Charities Calf Fry & Beef Feed – November 10th, 2017 (Fri. before hunting season)
Food, fun, entertainment and auctions kick off Pheasant Hunting in Stevens County!  Funds raised at this, and other events, go to help those in need, give out scholarships, and help to make Hugoton a GREAT place to call home!  Contact Clayton Gerrond at 620-544-6911 for more details