Kansas Dairy Ingredients is not the only business to recently decide to open its doors in Hugoton. Abengoa Bioenergy is constructing a new flagship biomass-to-ethanol biorefinery located in the city.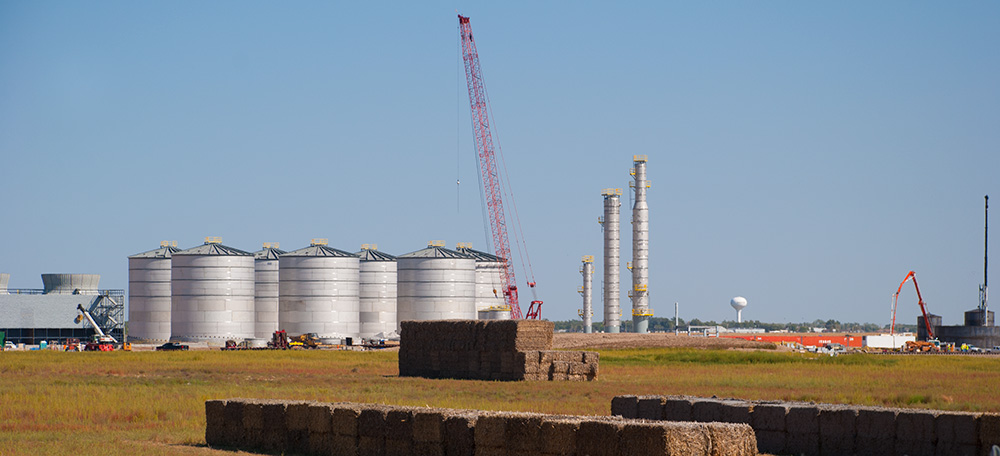 The biorefinery is expected to be online and in full production by the end of 2013 or by early 2014. The refinery, which will be completely fueled by biomass, will produce 25 million gallons of ethanol derived from nearly 350,000 tons of biomass annually.
Hugoton proved to be an ideal location for both Abengoa and Kansas Dairy Ingredients, in part because of the city's proximity to a thriving agricultural sector. Thanks to the many acres of irrigated corn surrounding Hugoton, both the dairy and the refinery have immediate access to resources vital for their operations.
New industry and agriculture have homes in Hugoton, but the city is also proud of its long history as a leading natural gas producer. Natural gas has provided continued support and stability for the area's economy as one of Hugoton's key industries.
Other sectors have started to see growth in Hugoton thanks to the arrival of new businesses. In particular the plethora of new facilities has led to a booming construction industry, with more than 500 construction workers presently employed in the city.