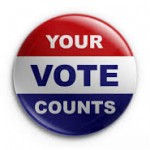 A proposal to expand legalized gambling in Kansas is on the Nov. 4 ballot.  The Kansas Constitution was amended in 1974 to allow bingo and in 1986 to allow pari-mutuel wagering and the state lottery. The proposed new section would open the door for charitable raffles. If approved, the Legislature would be able to authorize the licensing, conduct and regulation of charitable raffles by non-profit religious, charitable, fraternal, educational and veterans organizations. "A raffle means a game of chance in which each participant buys a ticket or tickets from a nonprofit organization with each ticket providing an equal chance to win a prize and the winner being determined by a random drawing," the ballot states.  Currently, such raffles are illegal. Some organizers suggest a donation price for a ticket, but other groups stopped holding such drawings as fundraisers because of concern about enforcement or bad publicity.  "Periodically, questions have been raised about whether such raffles were legal, but up until 2012, we continued," Kansas Children's Service League president and CEO Dona Booe said in legislative testimony in February. They stopped using raffles on advice of legal counsel, Booe said.  Kent Cornish, president of the Kansas Association of Broadcasters, told legislators that group favored the constitutional amendment.
Jeff Thorpe, speaking on behalf of the Travel Industry Association of Kansas, advocated for charitable raffles, telling legislators in February that "4-H, high school bands, churches, fire departments and senior citizen centers across Kansas need a way to raise money."  The proposed amendment would prevent a nonprofit organization from contracting with a professional raffle or lottery vendor to manage the raffle. The Kansas Department of Revenue would be the regulatory agency.
While the Hugoton Area Chamber of Commerce does not take a side on an issue, we want to encourage voters to take note of this amendment which is on the back of your ballot in Stevens County.  Keep in mind all of the organizations which you and your family are involved with that continue to hold raffles to make money for the organization or someone we are trying to help in the community (Chamber Grocery Grab, Rotary Duck Race, HHS Science Club Best Seat in the House, etc).   Please do not overlook this amendment when you vote on Tuesday, November 4.