WASHINGTON (AP) — At the RV Park he owns in a remote corner of southwestern Kansas, Jan Leonard is seeing the benefits of one of the federal government's most contentious programs.
Development is booming in tiny Hugoton, a town of roughly 3,900 people. The town is the site of a new cellulosic ethanol refinery that was funded in part by a loan guarantee from the Department of Energy. The same program funded high-profile flops like Solyndra, the California-based solar company that filed for bankruptcy and led to hearings over the Barack Obama administration's backing of unproven green-energy projects.
But in Hugoton, which Leonard describes as "pretty far from nothing," more trailers are rolling in to his park and new businesses are popping up.
"There's a Dollar General getting built, a new motel getting built. Another grocery store getting built," Leonard said in a phone interview. "There's a lot of different people coming to town. It's been big."
The plant has a work force of 75 and an annual payroll of $5 million. When it was established in 2009, as part of Obama's stimulus package, the clean energy loan guarantee program was billed as a two-fer: It would provide billions of dollars for environment-friendly energy and it would create jobs.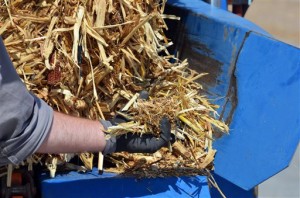 The refinery in Hugoton, built by Seville, Spain-based Abengoa, is the largest cellulosic biorefinery in the world, producing up to 25 million gallons of ethanol fueled by non-edible waste. About $132 million of the plant's $500 million cost was backed by the loan guarantee program.
Abengoa buys biomass from local farmers that would otherwise be useless and sells the refined biofuels through trading companies in the U.S., Europe and parts of Asia.
Click here, to read the article in its entirety.
By Associated Press Published: