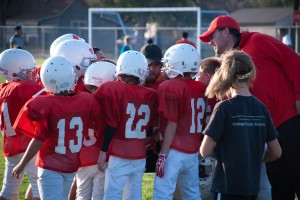 Outside of work and school, residents of Hugoton have plenty of recreational activities to keep them busy during their spare time. Outdoor enthusiasts enjoy excellent hunting, particularly for pheasant, and golfing. History lovers can celebrate what was once the world's largest natural gas field and learn about Hugoton's history at the Stevens County Gas & Historical Museum.
Events such as the Stevens County Fair, a large 4th of July celebration, car shows and motorcycle rides occur throughout the year.
Like many small towns in Kansas, Hugoton is particularly proud of the people who make a small town way of life so appealing for families. Residents pride themselves on being friendly neighbors and great workers.
That has helped businesses such as Kansas Dairy Ingredients make the decision to invest and open operations in Hugoton. A great workforce and small town charm, coupled with natural resources, quality amenities and rapidly growing industry, make Hugoton an ideal place to do business.